Lost Phone Alert!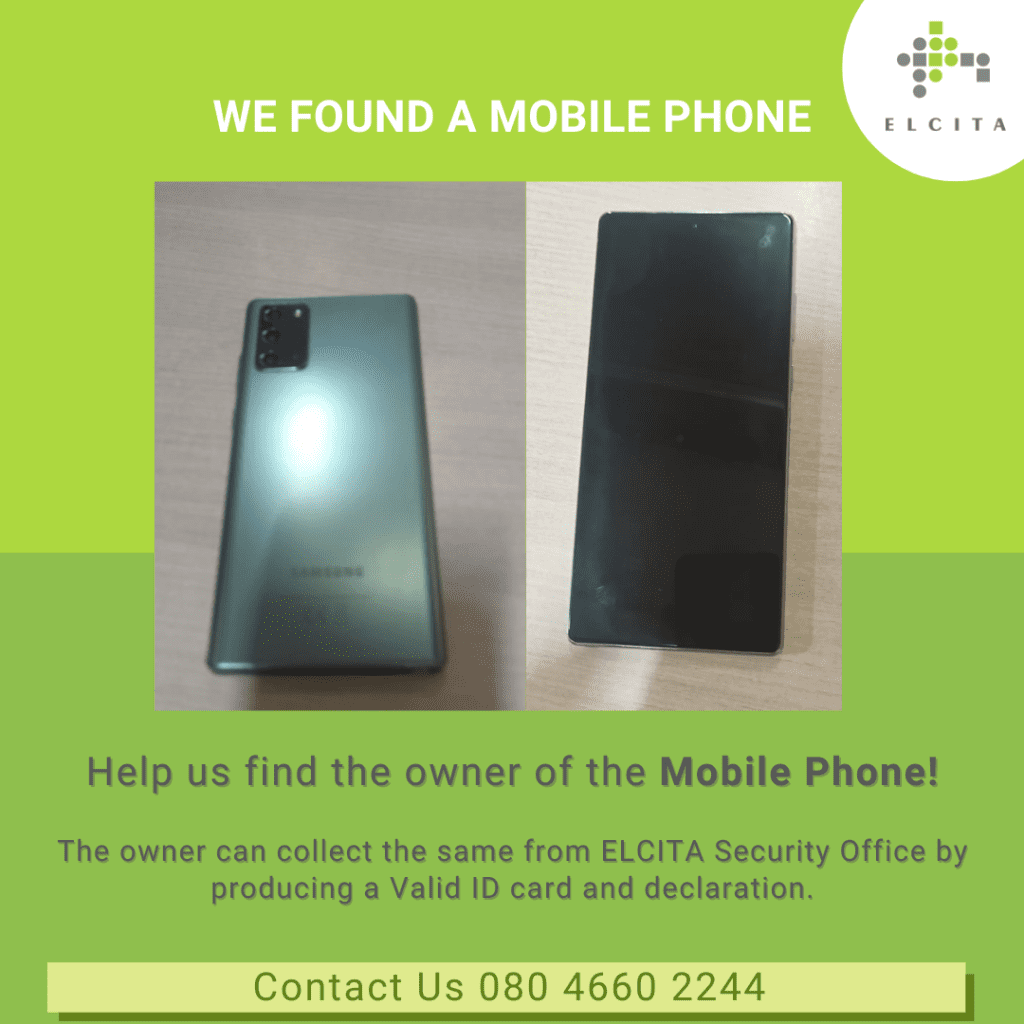 A phone was found near SBI bank on 9th October. We are seeking your assistance to reunite it with its owner. If you or someone you know has lost a phone in that area on that date, please contact us to claim it. We want to ensure its safe return to its rightful owner.

Please get in touch with us at 080 4660 2244 to identify and retrieve the lost phone. Your help is greatly appreciated in reuniting this valuable item with its owner. Thank you for your cooperation.
We're always happy to receive feedback about ELCITA and how we can improve Electronics city.
S.No.7 (P), Hosur Road , ELCIA Complex, West Phase, Electronics City, Bengaluru, Karnataka 560100